It's a new year, and Pets on Wheels is gearing up for a very special 2022. Even though we're still coping with COVID, we'll be celebrating some milestones and introducing some exciting changes this year.
We're in the process of creating a new, more mobile-friendly website that will launch later this year. This streamlined public site will help make Pets on Wheels information more accessible for anyone interested in learning more about us.  It's a challenging project, but it's an update we've needed for a long time. We can't wait to share it when we launch, so stay tuned!
In May of 2022, we'll launch a year-long celebration of a monumental occasion: the 40th Anniversary of Pets on Wheels. That's right: it was 1982 when E.T. was in the theaters, gas cost 91 cents a gallon, and our pets began providing therapy visits. Pets on Wheels launched as an experiment in helping seniors, with four teams going out and reporting results. We've certainly grown since then (and gas sure has gotten more expensive!)! As part of the celebration, we're collecting stories and photos to share – scroll down for more information on how you can participate.
Pets on Wheels is able to celebrate 40 years for one simple reason: the amazing support we've received from all of you! YOU are at the heart of what makes Pets on Wheels so special, and we could not do this without you. We hope that you will continue to be support Pets on Wheels as we look forward to the next 40 years of helping our pets help more people!
Gina Kazimir, Executive Director
Presenting the first Skyler Sacks Service Award Winners:
Joan Fisher & Radar
For many people and for a long time, Skyler Sacks was simply synonymous with Pets on Wheels. Sadly, we lost Skyler, the amazing Pomeranian, just over a year ago, in late 2020. Skyler and Heather Sacks, her human, twice won the Gold President's Service Award for volunteering more than 500 hours in one year. Skyler touched countless lives, from comforting hospice patients in their final moments to easing loneliness with playful snuggles. Skyler's passing left a huge hole in our program and in our hearts.
The Skyler Sacks Service Award has been created in honor of Skyler and her tireless work as a Pets on Wheels therapy animal.  It will be presented annually to the therapy pet team that gives the greatest number of hours in service to Pets on Wheels' mission during the previous calendar year. We are proud to announce that the first winners of Skyler Sacks Service Award are Joan Fisher and Radar.
Joan is a long-time PoW volunteer and also serves as our Western Maryland Coordinator. In 2021, despite pandemic restrictions, Joan logged just over 260 hours in service to Pets on Wheels. Upon learning she's the inaugural winner, Joan said: "I'm shocked at this news. We love our volunteering and just do it to give back to our community. We never expect to win an award. We love what we do with Radar to help others."
Joan's comments sum up the essence of our volunteers. Thank you, Joan and Radar, and thank you Heather and Skyler, for making such a difference so selflessly.
Get ready to celebrate!

Pets

on

Wheels

turns 40 in May and we want to celebrate with you! We need your stories, old photos, memories and reflections

on

our many decades of service. We have set up a special email, PoW40th@gmail.com, and a special Google Drive folder – https://tinyurl.com/2p8t769k to collect your pictures and stories. We want to share 40 stories (or more!) to celebrate our 40th Anniversary and hope that yours will be one of them!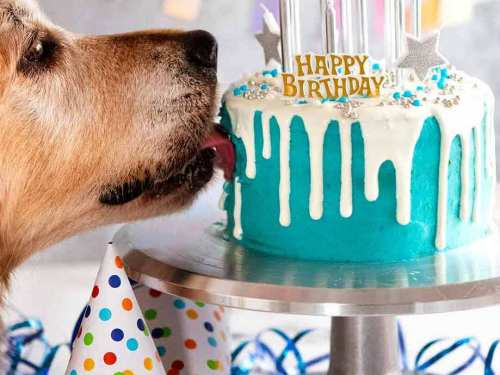 We have another reason to celebrate!  One of the stories we'll be sharing is about a therapy pet's recent experience being an artist's muse in New York City. Nike Mont Rouge was photographed by renowned artist Gray Malin for his "Dogs of New York City" series, and he is graciously donating a small framed print from the series to us! We'll tell you how YOU can win this fantastic original artwork soon.  In the meantime, check out the behind the scenes details at https://www.graymalin.com/lifestyle/the-making-of-dogs-of-new-york-city and watch for Nike's story as we celebrate our anniversary.
ABOUT US
Pets on Wheels brings the joy of friendly pet therapy to people all over the state of Maryland. Regularly visiting nursing homes and hospitals to assisted living facilities, homeless and domestic violence shelters, veterans' hospitals, libraries, schools, colleges, corporate campuses and more, Pets on Wheels volunteers improve lives and help lick loneliness one visit at a time.
Contact Information
Click here to find the coordinator in your county.
Executive Director
Gina Kazimir
Phone: 443-977-9726
gina@petsonwheels.org
P.O. Box 44176, Baltimore MD 21236